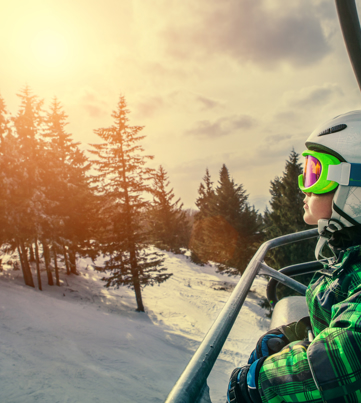 When planning your school trip, it's more important than ever to check your tour operators have the right credentials. With added protection for your travel plans, you can have peace of mind from the planning stage all the way through your trip to your return.
Reputable tour operators (like us!) constantly undertake a variety of safety checks behind the scenes as well as offer adequate financial cover , to ensure your school trip goes without a hitch.
We're dedicated to delivering hassle-free school trips to schools up and down the UK, and are confident that our credentials reflect that.
To help you decipher what each logo below means, we've put together a handy guide, so you know your school trip is safe in our hands.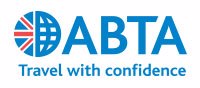 ABTA Licence
All school trips sold by an ABTA (Association of British Travel Agents) member are financially protected so that if your travel company fails, you'll be able to continue your holiday as planned or get your money back. ABTA members must follow a strict Code of Conduct from the start to the finish of your school trip, which means you can expect to receive the following throughout your experience with us:
Accurate information
Advice or assistance on passport, visa and health requirements
An offer of a suitable alternative if there are building works that could seriously impair your trip
A response within 28 days to any complaint you may have
A resolution to your complaint as quickly as possible and, if it can't be resolved amicably, the guaranteed option of arbitration to find a settlement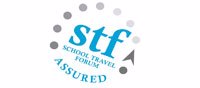 STF Member
Being a member of STF – School Travel Forum – means that the travel company adheres to a rigorous Code of Practice and Safety Management Standards, reviewed annually by qualified health and safety professionals. Membership of the STF is essential for all school travel organisers.
In addition to supporting its members, the STF also provides support for teachers and publicly releases up to date research on the latest industry trends and statistics. In the latest STF Residential Survey, 43% of teachers interviewed indicated that being a School Travel Forum member is one of the most important factors when selecting a travel company for a school trip.

ATOL Bonding
When you book a school trip with air travel, always look to see if the travel operator holds an ATOL certificate. ATOL stands for Air Travel Organisers' Licensing (ATOL) scheme. It is administered by the Civil Aviation Authority and provides financial protection if a travel organiser ceases to trade.
If you are abroad with your school party and your airline fails, ATOL bonding ensures that you will get home as quickly as possible, no matter where you are in the world.
If the company collapses while you are away, ATOL will make sure you can finish your trip and get home as planned.
If the company collapses before you leave the UK, the scheme will provide a full refund for the trip you booked. In some cases, you may be able to continue with some of your travel arrangements.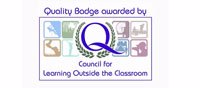 LOtC Quality Badge Holder
School Travel Forum issues a Learning Outside the Classroom Quality Badge to school travel organisers who demonstrate a commitment to supplying tours and trips of educational value and high safety standards, and are re-audited every year by independent experts.
The badge indicates adherence to:
Strict risk management processes
Robust safeguarding and child protection procedures
Clear and accurate information on costs, amenities and services
Displaying learning objectives and providing flexibility to tailor activities
Listening to schools' feedback and meeting their requirements
Guidance and preparation information to maximise learning opportunities
IATA
Today, IATA's mission is to represent, lead and serve the airline industry. Its members comprise some 240 airlines – the world's leading passenger and cargo airlines among them – representing 84% of total air traffic. Our IATA accreditation means that we are allowed to issue tickets on behalf of scheduled airlines.

Working with EVOLVE
Equity also works alongside EVOLVE, the online portal used by more than 22,000 schools, academies and colleges across the UK, as well as over 160 local authorities, to check the reliability and quality of educational tour providers, ensuring you choose a trusted tour operator.
It is proven to reduce paperwork, simplify procedures, produce self-review and inspection preparation data, and improve staff confidence in that they automatically follow both employer and national guidelines.
We hope the information above answers all your questions about booking with Equity. If you have any further queries, please get in touch with our expert team by contacting us online or calling us on 01273 256 934.