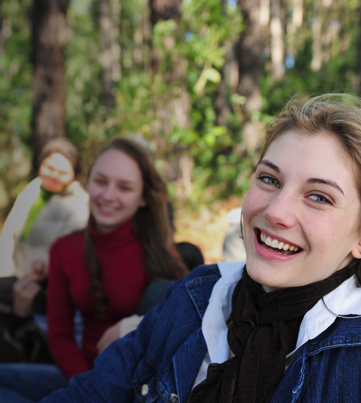 We know that when you book with us, you want to make sure your money is in good hands. That's why we've gone the extra mile when it comes to financial protection and quality assurance.  
The Package Travel, Package Holidays and Package Tours Regulations 1992 state that we must provide security for the money that you have paid for school trips booked with us. We do this through a bond held by the Civil Aviation Authority under ATOL number 2680. We are also a member of ABTA, number V5376. 
Travel regulation insolvency protection
Equity Inspiring Learning Limited is a company committed to customer satisfaction and consumer financial protection. We are therefore pleased to announce that, at no extra cost to you, and in accordance with ''The Package Travel, Package Tour Directive'' all passengers booking with Equity Inspiring Learning Limited are fully insured for the initial deposit, and subsequently the balance of monies paid as detailed in your booking confirmation form. 
The policy will also include repatriation if required, arising from the cancellation or curtailment of your travel arrangements due to the insolvency of Equity Inspiring Learning Limited. This insurance has been arranged by Towergate Travel through HDI Global SE UK Ltd. 
Claims
In the event of any incident likely to give rise to a claim the Lead Name(s) and/or Passenger(s) shall give immediate notification (but in no event later than 14 days) to the Claims Department at claims@affirmainsurance.com 
Policy exclusions: This policy will not cover any monies paid for Travel Insurance or any claim relating to Air Flights. Please ensure the Company you have booked with has the appropriate CAA / ATOL Bonds in place.  
ABTA (no. V5376)
Equity is a member of ABTA (Association of British Travel Agents) which is dedicated to raising standards of quality, safety, service and financial security.[Text Wrapping Break] 
You can be sure that when you book with us all of your arrangements will be in the best hands and you are protected financially by our ABTA bond.[Text Wrapping Break] 
ATOL (no. 2680)
For your complete peace of mind the air tour and flights that are arranged by Equity are ATOL protected by the Civil Aviation Authority. If you are abroad with your party and an airline fails, our ATOL bonding ensures that we will get you home as quickly as possible. 
For more information regarding the ATOL scheme and what it covers, visit the CAA website.
We hope the information above answers all your questions about booking with Equity. If you have any further queries, please get in touch with our expert team by contacting us online or calling us on 01273 256 934.