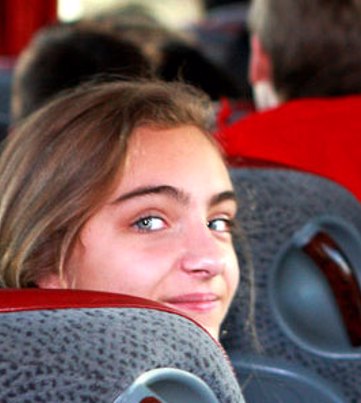 For the latest travel advice (covering health, security,
local laws, passport and visa information) from the Foreign, Commonwealth & Development Office, visit www.gov.uk/fcdo. This advice can change at short notice, so make sure to regularly check for updates or sign up for email alerts for your destination(s).
Passports & visas
It is the responsibility of the Party Leader to ensure that all group members have the correct documentation for travel (including their passport and visa where required). Your group account manager will be happy to support you with any queries you may have in relation to travel requirements for your chosen destination. 
Please be aware that Equity can only advise upon the requirements for British passport holders, so for non-British passport holders, requirements should be checked with the relevant embassies. All members of your party must hold a valid passport.
Some countries require a passport to remain valid for a period after the date of entry to that country (typically three to six months), so we advise you to check the requirements of the destination at the time of booking. 
For your reassurance, we recommend that Party Leaders take two photocopies of all passports of those travelling – one copy should be kept on hand, while a second can be left with your group's emergency contacts back in the UK.
Air Travel
Equity is a preferred partner of British Airways, meaning we can offer you some of the lowest group fares available with a scheduled carrier. With British Airways, your group can enjoy the convenience of frequent schedules and centrally-located airports. British Airways also fly from several UK cities to London on their domestic routes, allowing the possibility of onward connections to European and worldwide destinations at economical fares.
Scheduled airlines
We obtain the best-scheduled airline rates available, comparing quotes across quality airlines such as British Airways, Virgin Atlantic, Continental Airlines, Air France, Lufthansa, KLM, Finnair and Emirates.
Low-cost airlines
Low-cost airlines have revolutionised travel to many destinations. Operating from airports all over the UK, low-cost airlines in many cases negate the need to travel to London for your onward flight – offering a convenient option for school groups that aren't based near the capital. We recommend booking flights as early as possible to benefit from the lowest fares available. 
Out of range air tours
If you confirm your booking with us at a time when your flights are not on sale yet, we will provide you with a quotation which is a 'best estimate' (find out more about our prices here). We will confirm your final tour price upon release of your flights by the airline. A flight supplement might incur. Please note that we will always try and avoid surcharges by looking at alternative travel dates or routes.
Passenger names & name changes
All names must be submitted as per the passport in the form you'll be provided upon booking. Please note that incorrect names or name changes will incur a fee, which will vary in cost depending on which airline you are travelling with. 
Some airlines do not permit name changes at all – in this instance, a new ticket must be purchased. If you need to change a name on the booking and the airline does not allow name changes, the full cost for a new ticket plus an admin fee will be charged. 
Please be vigilant while filling out our provided passenger forms, and double-check all details are correctly entered. 
Coach travel 
Our coach operators are well established and reliable, whether chosen by us or supplied by trusted agents. 
In Europe we provide a full door to door service, taking your group from school to your hotel on executive coaches with air suspension, reclining seats, toilet, drink making facilities, stereo and TV systems. The coach is yours to use throughout the week, subject to EU drivers hours regulations, meaning maximum flexibility and convenience throughout your stay.
Coach travel is convenient and supervision is easy: you leave school in the afternoon or evening and travel overnight on autoroutes to your hotel. There are plenty of refreshment stops and the reclining seats mean you can get some sleep. Your coach stays with you for the full week to carry out all your transfers and excursions.
Your Drivers
All drivers are fully aware of their responsibilities and of the special nature of school travel. There will always be two drivers for the journey, and of course all our ski courses operate within the current European regulations relating to drivers' hours. We will provide you with guidance notes on the permitted drivers' hours applicable to your itinerary in your Information Pack.
Your Coach
Your coach will be modern, well serviced and clean. All are equipped for winter and have reclining seats, seatbelts, radio/music system, WC, booster heating and drinks. Coach capacity is 49 seats although 53 and 55 seated coaches are occasionally available at a supplementary charge.
Larger Groups
We can arrange double-decker or longer, single deck, high capacity vehicles for larger groups.
Coach WCs
These are intended for emergency use only and we strongly recommend that motorway facilities are used instead. There will be frequent stops en-route.
Luggage
Luggage space is limited so for your comfort and convenience, we ask party members to pack only one small overnight bag for inside the coach, and one soft, medium-sized bag for the luggage space.
Crossing The Channel
We work with all the cross channel companies.  Ferries take 90mins from Dover to Calais, and provide a welcome break to stretch legs and do a little shopping. All prices are based on ferry crossings from Dover to Calais. If you wish to travel by Eurotunnel a supplement may be payable. The Eurotunnel embarks north of Folkestone and disembarks south of Calais only 35 mins later. We always request crossing times to suit you best but can't confirm until timetables are available.
24-hour support 
Equity does as much as is possible to ensure your trip goes to plan, but should the unexpected happen, we have the knowledge and the resources to resolve any issues. 
We operate a Duty Office on call 24 hours a day, 7 days a week. The Duty Office is staffed by an experienced team who have full details of your tour and can deal efficiently with any problems.
For any information relating to your trip that you feel isn't covered above, please get in touch with our expert account managers on 01273 648248, or contact us online, they'll be happy to help.