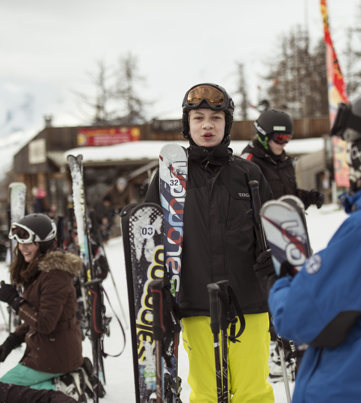 With our experience running school tours since 1933, at Equity we know a thing or two about getting the best out of a trip. Collected from our team of travel experts, here are our top tips for creating an unforgettable experience for your students.
Planning your trip
Ian says:
"Plan early to avoid disappointment. Many of our groups book as long as 18 months in advance. While this isn't always necessary, extra time allows for more preparation all round, and makes it easier to confirm availability on your choice of accommodation and excursions. Also – be prepared for lots of interest and be open to taking a larger group, or running two separate trips."
Samantha says:
"To keep it affordable and accessible for all students, consider whether it's feasible to travel by coach, or during term-time. And give plenty of notice! As well as giving you the best availability, planning early allows parents more time to save up. If you're skiing, Easter is cheaper than the February half-term, and booking ahead means students will have the chance to get ski supplies for birthdays or Christmas, and your entire group to boost their fitness before departure."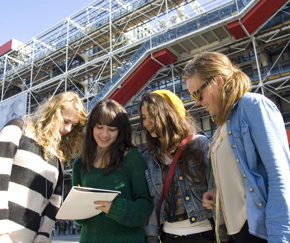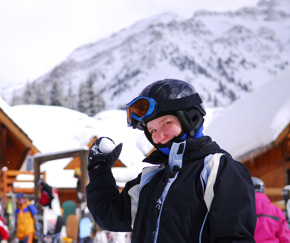 Before you go
Gillian says:
"For ski trips, don't forget high-quality sunglasses and high-factor sun cream. While the slopes are cold, high altitudes mean the sun's UV rays are stronger and sunburn is more likely when you're outside all day."
Toby says:
"Make sure every student is well-prepared. For our school ski trips, one pair of ski socks for each day is recommended. Try to avoid normal thick socks that come above the boot line as these can be painful and make the slopes much less enjoyable. On the other hand, only one ski jacket, some thermal layers and a pair of salopettes should be enough."
Helen says:
"To minimise any worrying or interruptions while you're away, make sure parents are aware of the communication process while in resort, including the frequency/method of communication, and who they'll be in touch with."
Shelley says:
"I always recommend party leaders buy some extra supplies. There's always a student or two that ends up forgetting or losing something, and buying replacements from Decathlon or somewhere in the UK can be much cheaper than in the resort."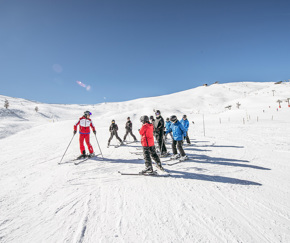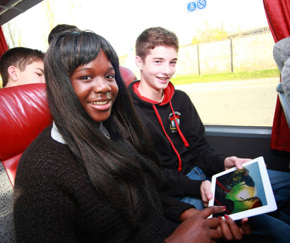 Starting your journey
Toby says:
"If you've opted to travel by coach – often the cheapest way to travel – journeys can be long and tiring. To help soften the impact for your group, make sure to take some boredom busters for your journey. Ask your account manager to recommend some good games and quizzes to get the first leg of your trip off to a brilliant start."
First days at your resort
Charlotte says:
"Bear in mind that your first ski day is likely to be spent with your students learning the ropes, so don't be disheartened if they're not zooming down the slopes straight away! They may have to walk up the hill for a few metres and take very short runs until they have the simple skills necessary to ride a lift."
Laura says:
"Stay on the nursery slope to enjoy the learning experience and build confidence; there is no rush to get up the mountain. It is incredible how quickly the majority of young people learn to ski and before long you will see your class whizzing past you on the slopes."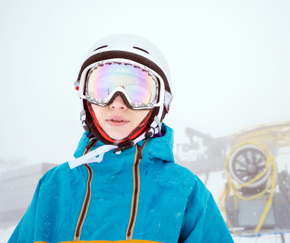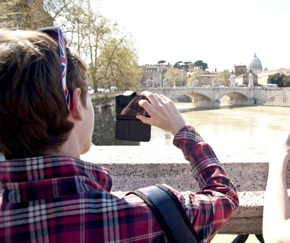 While you're away
Toby says:
"I always recommend to party leaders that they make sure the memories of the trip are captured, with the photos then shareable with their group upon return. Time for reflection while still on the trip also helps students process what they've learned and enjoyed, cementing the benefits of the tour they're on."
Keeping students entertained
Samantha says:
"Try and plan an activity for every evening while you're away. Just because the sun has gone down doesn't mean the fun has to end! Whether you're spending time swimming, bowling, on a quiz night, or a pizza/film night, your group will appreciate the opportunity to relax with different activities to the day."
We hope the information above answers all your questions about booking with Equity. If you have any further queries, please get in touch with our expert team by calling us on 01273 648248.