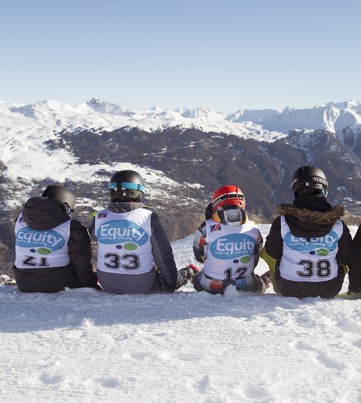 Regional account managers
Our team of account managers provide a personal service in the organisation of your school trip. Available to meet with you in person, they're on-hand with all the expertise and support you need.
Group co-ordinators
Our experienced team of group co-ordinators work hard to ensure your trip runs smoothly from start to finish. Experts in liaising between schools and in-resort providers, they're here with all the support and detailed resort knowledge you need for a successful and hassle-free trip.
In-resort representatives
Committed to creating a memorable ski trip for your group, our team of ski specialists are passionate about exceeding your trip expectations and enhancing the lives of young people.

Contracting team
Our fantastic contractors travel the world to find and secure the best resorts and hotels for our school groups. This way, we can guarantee all our trips are vetted for security, comfort  and convenience.
Transport team
While it's unlikely you'll meet our transport team, they work hard behind the scenes to organise all the travel for our groups. A group of expert school travel people, they're busy making sure your travel plans run flawlessly – whether in the air, on the ground or over the sea.
Operations specialists
Our team of operations specialists build brilliant itineraries for our school groups, aligning curricular and learning requirements with each of our destinations and excursions.

Finance
Our fabulous finance team keep the cogs turning in the background of all our school trips, handling deposits and keeping our suppliers happy! An incredibly skilled bunch, they work across multiple nationalities and currencies.
Marketing and digital team
Our marketing and digital team are behind the face of Equity, managing our website, social media and any promotions you'll see. Working closely with our sales and operations teams, they work tirelessly to make sure you see the trips most relevant to you, when it's the best time to book.
I.T.
Behind every good tour operator is a good booking system, and our technical team ensure everything is in the right place!
Find out more about our team and their favourite trips.
Or, even better, come and join our team.